'The Flash: Year One' Story Arc Announced
Oct 09, 2018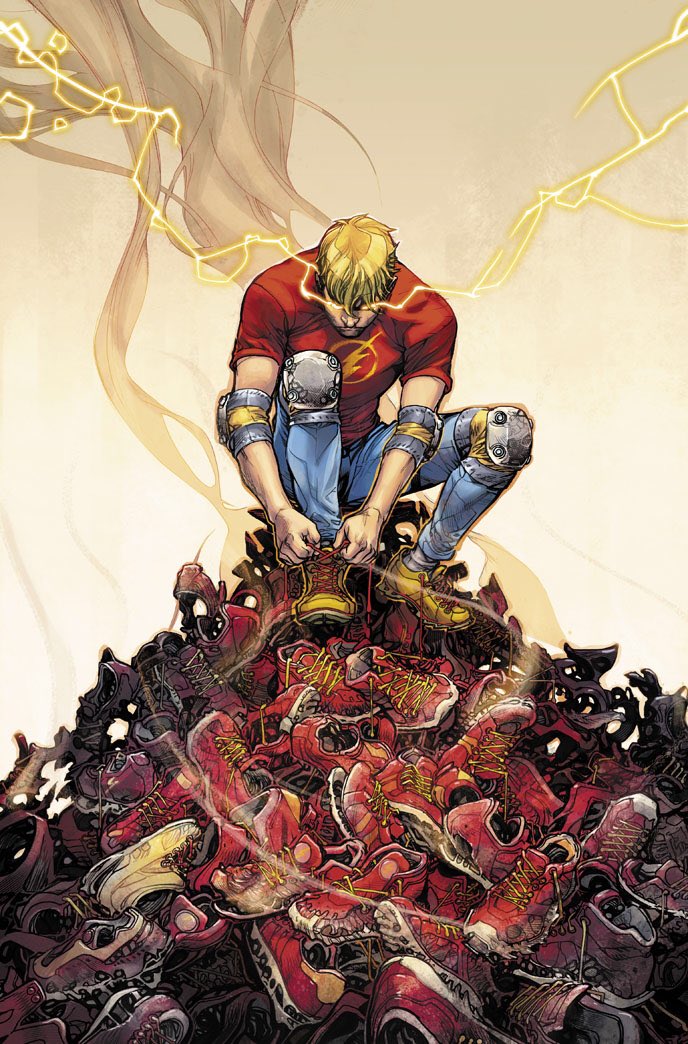 Announced at New York Comic Con, writer Joshua Williamson will pen Barry Allen's origin story in 'The Flash: Year One'.
The story, with art by Howard Porter, will be a story arc in continuity with The Flash comic book series.
"We're going to be doing Barry's first year as the Flash, but with a little bit of a twist," Williamson told the crowd at NYCC. "Barry's sense of hope, inspiration and optimism is such an important thing and I really wanted to tell a story of how he got there," after the tragedy of losing his mother at a young age."
— Joshua Williamson (@Williamson_Josh) October 8, 2018
The arc will appear at comic shops in early 2019.
Be sure to catch up on Williamson and Porter's run on The Flash at your local comic shop.