Nightwing #50 Set To Return In A New, Second Printing
Oct 10, 2018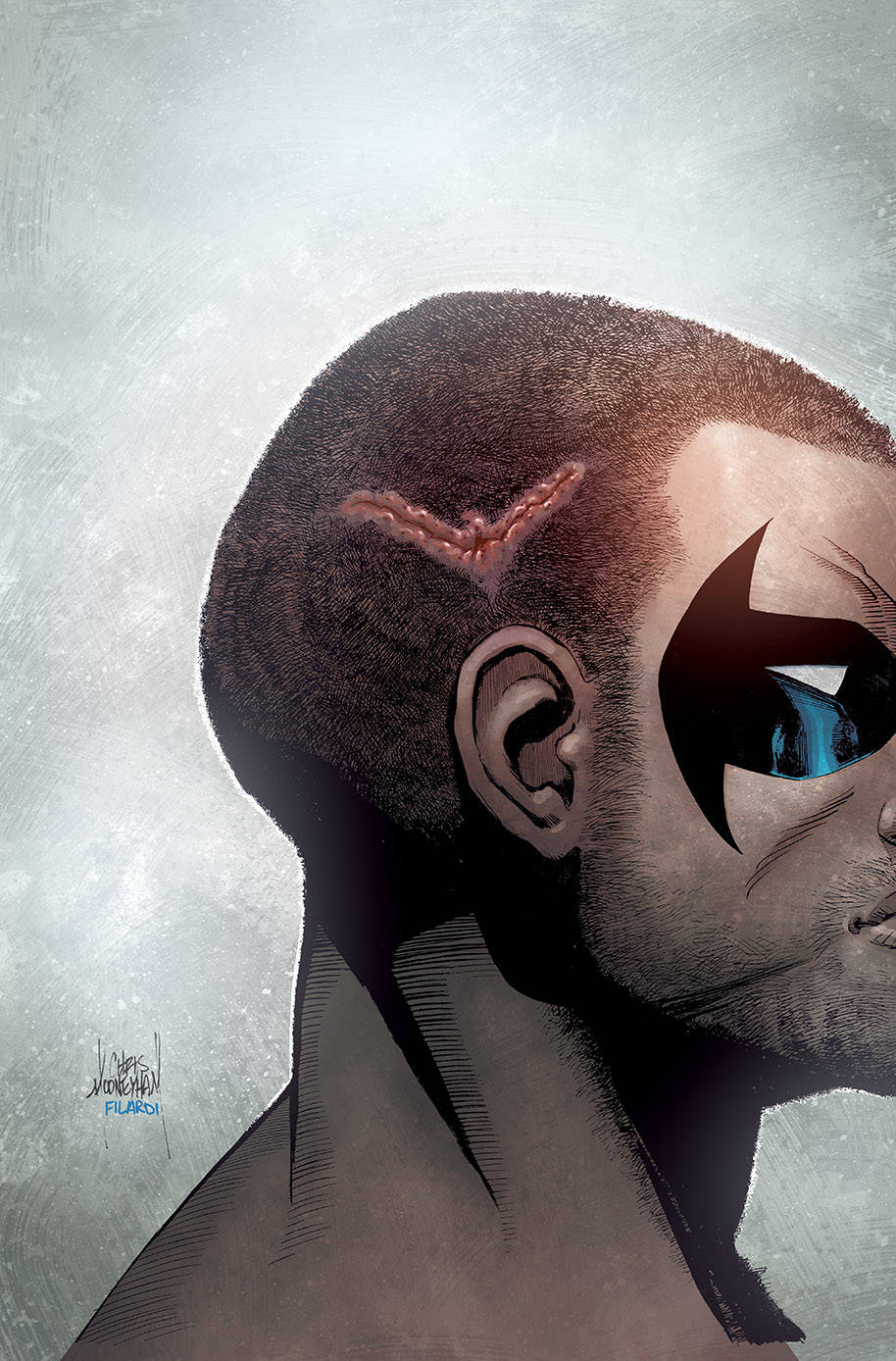 (First printing cover shown above)
Following the shocking events of BATMAN #56, NIGHTWING #50 debuted last week to a quick sellout and is now set to return in a new, second printing.

This new printing will reprint the special anniversary issue by writer Benjamin Percy with art by Travis Moore, Chris Mooneyham and Klaus Janson, with a recolored version of the original cover by Mooneyham.

In this issue, a young Dick Grayson hopes to escape the shadow of the Bat and earn the title of Nightwing, while an older Dick Grayson must deal with a blow he did not see coming. A common enemy unites the timelines: the Scarecrow, as you've never seen him before! This story goes deep into the mythology and nightmarish development of Dr. Jonathan Crane.

NIGHTWING #50 Second printing (AUG188813) will be available on November 7th at your local comic shop!