Comic Shop Event Calendar
Feb 27, 2019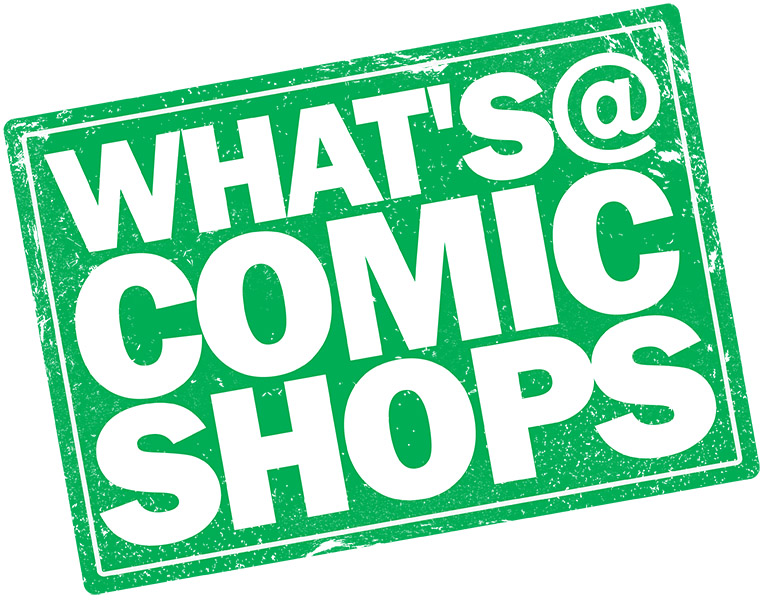 Celebrate 25 years of Mike Mignola's Hellboy with this cool in-store event where you can get your hands on a free 25th anniversary edition of the first Hellboy comic, Hellboy: Seed of Destruction #1 — with a new cover by Mignola. Plus there's free buttons, bookmarks and posters, sponsored by Dark Horse Comics.


Detective Comics #1000 Midnight Release

DC celebrates 80 years of Batman in March with the midnight release of DETECTIVE COMICS #1000 -- a 96-page issue stacked with an unbelievable lineup of talent that will take you on a journey through Batman's past, present and future...plus a sensational epilogue that features the first-ever DC Universe appearance of the deadly Arkham Knight!



The War of the Realms #1 Launch Party

The dark elf Malekith wages a war that has spread from one otherworldly realm to the next, setting them all ablaze, and the last realm standing- is ours. All the worst monsters from the Ten Realms come pouring in over the globe, and it will take the biggest heroes in the Marvel Universe to stop them from conquering Earth – and the whole realm! An epic, Marvel event like no other!

Based on the DC character of the same name, this new film follows a young boy named Billy Batson who can transform into an incredible hero with just one word.
Stranger Things' David Harbour stars as the half-demon investigator in this franchise reboot that follows the comics more closely.

In Theaters: Avengers: Endgame

The Avengers are once again pitted against Thanos and his Infinity Gauntlet... and this time it's personal!


Head to your local comic shop on May 4th to get free comics and celebrate comics and pop culture with like-minded fans! Remember, the 4th will be with you always!

In Theaters: Detective Pikachu
Ryan Reynolds voices the beloved Pokémon, Pikachu, who sets out to help a friend track down his missing father.

In Theaters: John Wick: Chapter 3 - Parabellum
The tables have turned when legendary hitman John Wick has a $14 million hit on him, garnering the attention making him the target of the world's top assassins.

In Theaters: Godzilla 2: King of the Monsters
The mighty Godzilla, collides with Mothra, Rodan, and his ultimate nemesis, the three-headed King Ghidorah, to vie for supremacy with humanity's existence hanging in the balance.


In Theaters: X-Men: Dark Phoenix
The follow up to X-Men: Apocalypse sees a young Jean Grey (Sophie Turner) become possessed by the cosmic force and rise as the Dark Phoenix.

In Theaters: Men in Black: International
Chris Hemsworth and Tessa Thompson star in the reboot of the alien-hunting classic, but this time they face their biggest threat yet: a mole in the Men in Black organization!