Comic Shop Event Calendar
Jun 20, 2019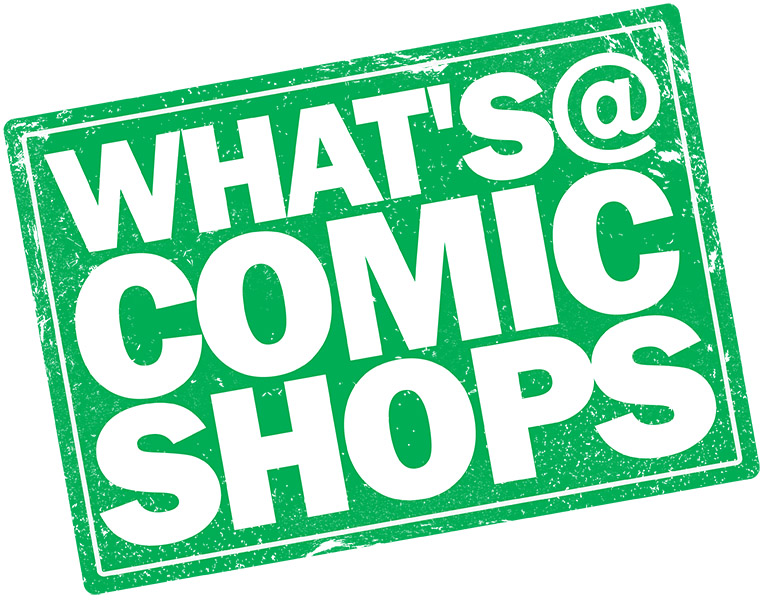 Head to your local comic shop on May 4th to get free comics and celebrate comics and pop culture with like-minded fans! Remember, the 4th will be with you always!

In Theaters: Detective Pikachu
Ryan Reynolds voices the beloved Pokémon, Pikachu, who sets out to help a friend track down his missing father.

In Theaters: John Wick: Chapter 3 - Parabellum
The tables have turned when legendary hitman John Wick has a $14 million hit on him, garnering the attention making him the target of the world's top assassins.

In Theaters: Godzilla 2: King of the Monsters
The mighty Godzilla, collides with Mothra, Rodan, and his ultimate nemesis, the three-headed King Ghidorah, to vie for supremacy with humanity's existence hanging in the balance.


In Theaters: X-Men: Dark Phoenix
The follow up to X-Men: Apocalypse sees a young Jean Grey (Sophie Turner) become possessed by the cosmic force and rise as the Dark Phoenix.

In Theaters: Men in Black: International
Chris Hemsworth and Tessa Thompson star in the reboot of the alien-hunting classic, but this time they face their biggest threat yet: a mole in the Men in Black organization!

In Theaters: Toy Story 4
Woody, Buzz, and the gang reunite alongside their reluctant new friend, "Forky," for an unforgettable road trip!


In Theaters: Spider-Man: Far From Home
Tom Holland reprises his role as the webslinger, in the film that will solidify Spider-Man's place in the Marvel cinematic universe.

In Theaters: The Lion King
Live action adaption of the beloved animated animal adventure, with Donald Glover voicing Simba and Beyonce voicing Nala.

House of X #1 Launch Party
Marvel unveils the next chapter for the X-Men with House of X and Powers of X! Head to your local comic shop on July 24th to get exclusive variant covers and special flower seed packets!
Premiere: The Boys

Based on Garth Ennis' comic series, The Boys takes place in a world where superheroes embrace the dark side of their fame. (Amazon Prime)


Absolute Carnage Launch Party
Carnage has come calling and everyone is a target. Head to your local comic shop on August 7th to celebrate this larger-than-life Symbiote event with a blistering 60-page story and exclusive variant covers!

In Theaters: Scary Stories to Tell in the Dark
Guillermo del Toro adapts the beloved children's horror trilogy which follows a group of young teens who must solve the mystery surrounding sudden deaths in their small town.
In Theaters: The Kitchen

Based on the DC/Vertigo comic of the same name, the film follows three wives of Irish mobsters who take over the crime business after their husbands are arrested.

Marvel Comics #1000 Launch Party
What is the Eternity Mask, and who is responsible for the conspiracy to keep it hidden? Both questions that can be answered at your local comic shop on August 28 for the launch of Marvel Comics #1000 and the celebration of Marvel's 80th Anniversary!
Spawn #300 Release Date

Head to your local comic book shop on August 28th to pick up the historic Spawn #300, brought to life by the all-star creative team of Todd McFarlane, Scott Snyder, Greg Capullo, Jason Shawn Alexander, J. Scott Campbell, and Jerome Opena! Make sure to pick up Spawn #301 next month, as it becomes the longest running creator-owned title in comic book history!


In Theaters: IT: Chapter 2
Pennywise returns 27 years later to resume his reign of terror on the Losers' Club.

In Theaters: Rambo: Last Blood
Sylvester Stallone will give his final performance as John Rambo, this time up against one of Mexico's most violent drug cartels as he searches for a friend's kidnapped daughter.