Start Here Special Edition: Miles Morales
Nov 25, 2020
Miles Morales has come a long way since premiering in Marvel's Ultimate Comics in 2011. The breakout success of Spider-Man: Into the Spider-Verse gave kids around the world a new hero to look up to, and earned the very rare superhero movie Oscar. But it also helped Miles become a household name just within 10 years of his first appearance in comics.
And now he is headlining his own video game with the release of Marvel's Spider-Man: Miles Morales on the PlayStation 4 and PlayStation 5 this week! This standalone open-world game expands on the world established in Marvel's Spider-Man that came out on PS4 in 2018 and features an all-new story focusing on how Miles Morales becomes the hero we all know today. Check out the trailer above to see it in action.
Releasing as one of the flagship launch games for the new PlayStation 5 console means a lot of new players might be looking get into the original source material that inspired the game. And with so many titles available it can be hard to figure out where to start reading. So if you're looking to find out where you should start with Miles comics, here are some suggestions!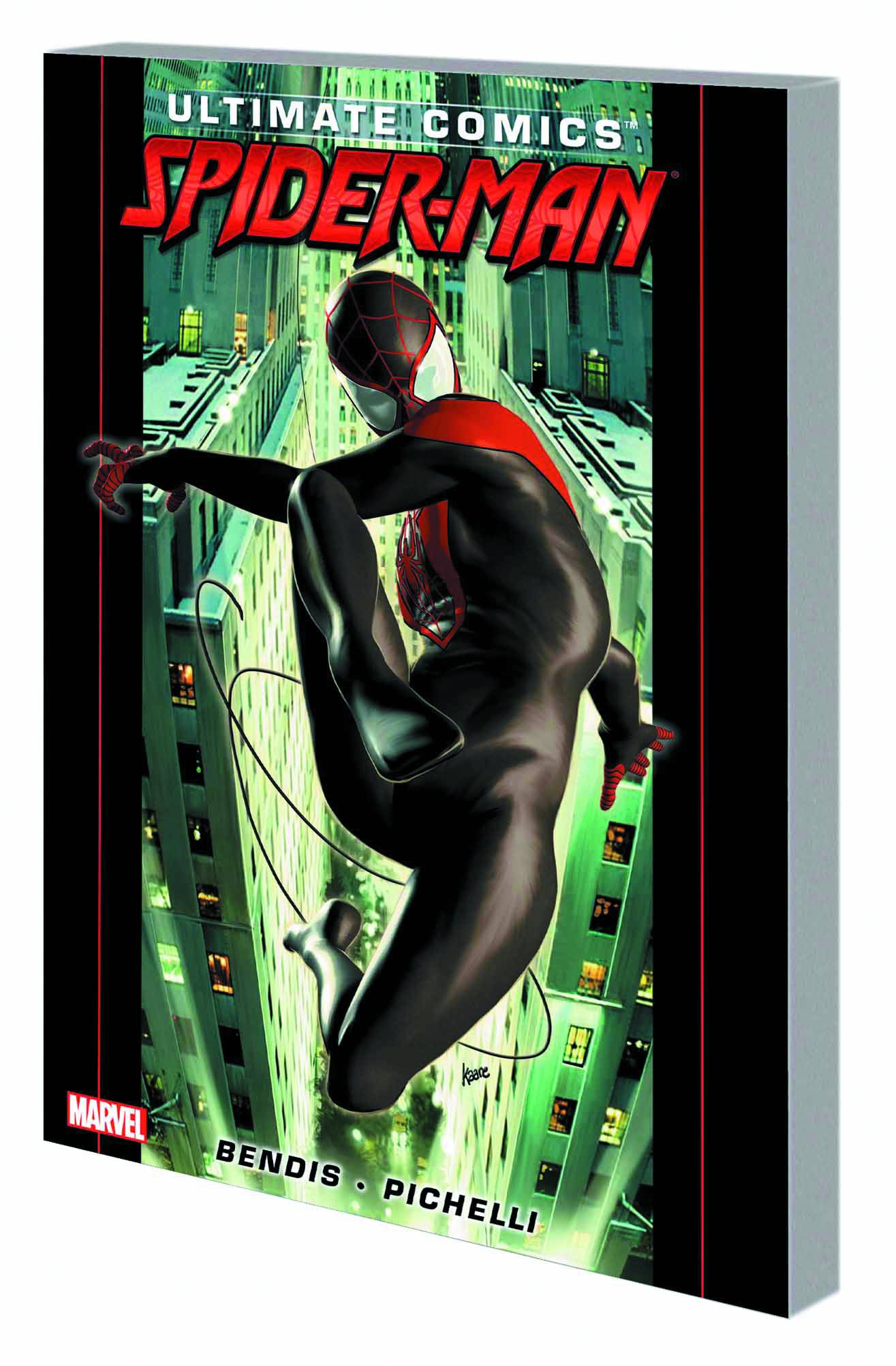 Ultimate Comics Spider-Man by Bendis TP Vol. 1 (MAY120769)
The origin of Miles Morales! Learn more about the star of Marvel's Spider-Man: Miles Morales with the first storyline featuring the web-slinger. The trade paperback collects Ultimate Comics: Fallout #4, which is the first appearance of Miles Morales, as well as Ultimate Comics: Spider-Man #1-5, his first solo story arc.
Before the original Spider-Man died, young Miles Morales was poised to start the next chapter in his life in a new school. Then, the bite of a stolen, genetically altered spider granted the grade-schooler incredible arachnid-like powers. Now, Miles has been thrust into a world he doesn't understand, with only gut instinct and a little thing called responsibility as his only guides. Can he live up to Peter Parker's legacy?
Created by the superstar team of writer Brian Michael Bendis and artist Sara Pichelli.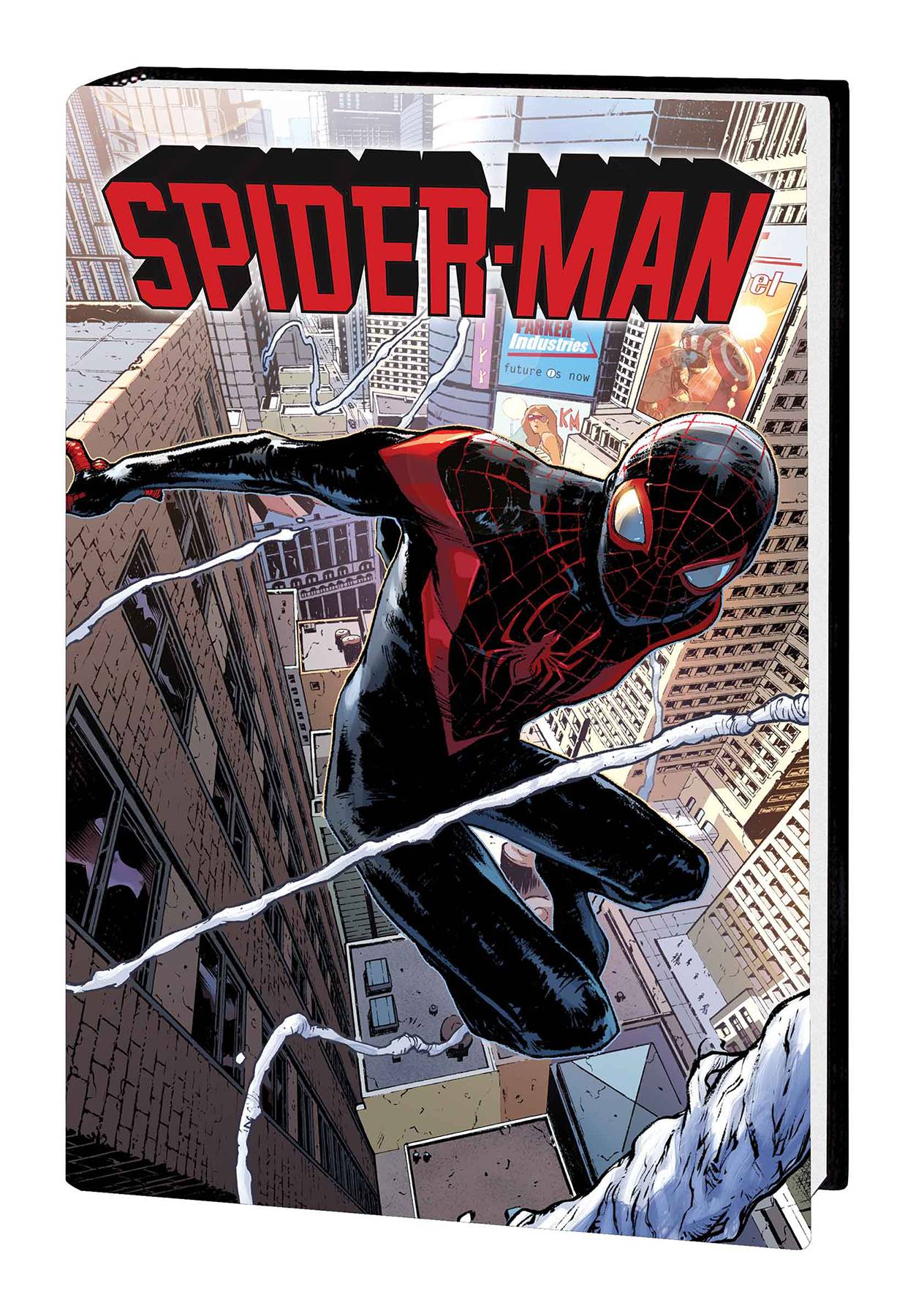 Spider-Man: Miles Morales Omnibus HC (AUG191136)
The Marvel Universe welcomes Miles Morales! Visionary writer Brian Michael Bendis completes his eighteen-year association with wall-crawlers by bringing the Ultimate Spider-Man to a brand-new life on a brand-new world - and not everything is how it was!
In this story arc, Miles will have to find his feet quickly when he goes up against one of the biggest bads in the Marvel Universe and the villainous Black Cat. And Miles meets the other-dimensional Spider-Gwen!
Plus, Spidey finds himself caught in the middle when Marvel's heroes square off in a second Civil War! And a familiar face returns - along with an all-new, all-deadly Sinister Six!
This massive collection includes Spider-Man (2016) #1-21 and #234-240, and Spider-Gwen (2015) #16-18.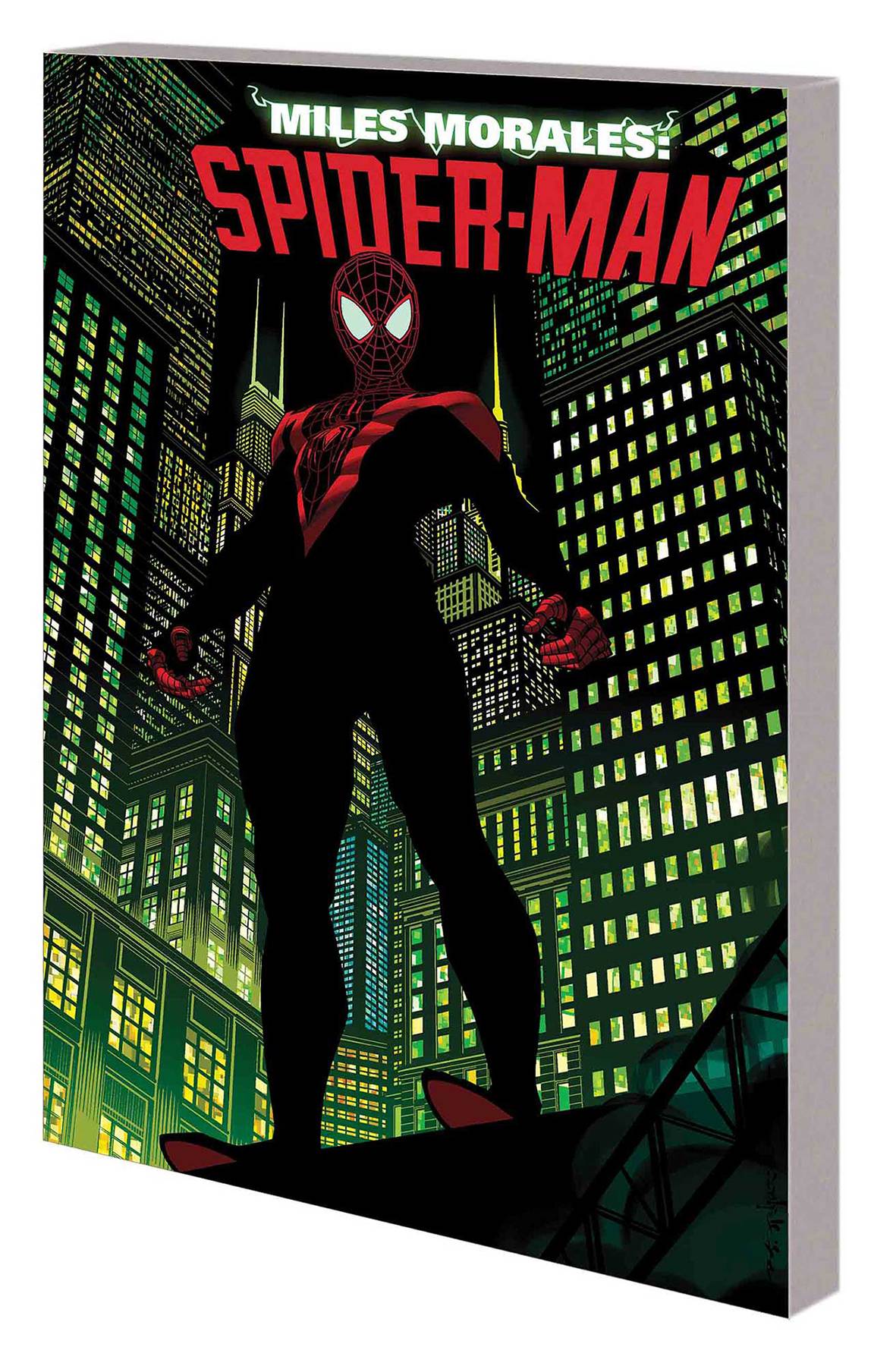 Miles Morales TP Vol. 1: Straight Out of Brooklyn (APR190958)
Miles Morales swings back into the spotlight with this collection!
When the rampaging Rhino and a cadre of mysterious criminals start plaguing Brooklyn, things take a dark turn for the young Spider-Man! What mystery lurks under the surface of this newest villainous uprising? Why does the Rhino have minions? And who is the new antagonist who may just become Miles' most dangerous foe? Maybe Captain America has the answers!
Then, get ready for...Miles Morales' day off! Vice Principal Drutcher is determined to figure out the reason for his student's tardiness and absences, so Miles, Judge and Barbara must stay one step ahead by playing hooky - while our hero tries to keep his secret safe from all of them! It's a fun romp that keeps surprising until the last page.
This volume collects Saladin Ahmed and Javi Garron's take on the Brooklyn web-head with Miles Morales: Spider-Man #1-6. A great start for new readers!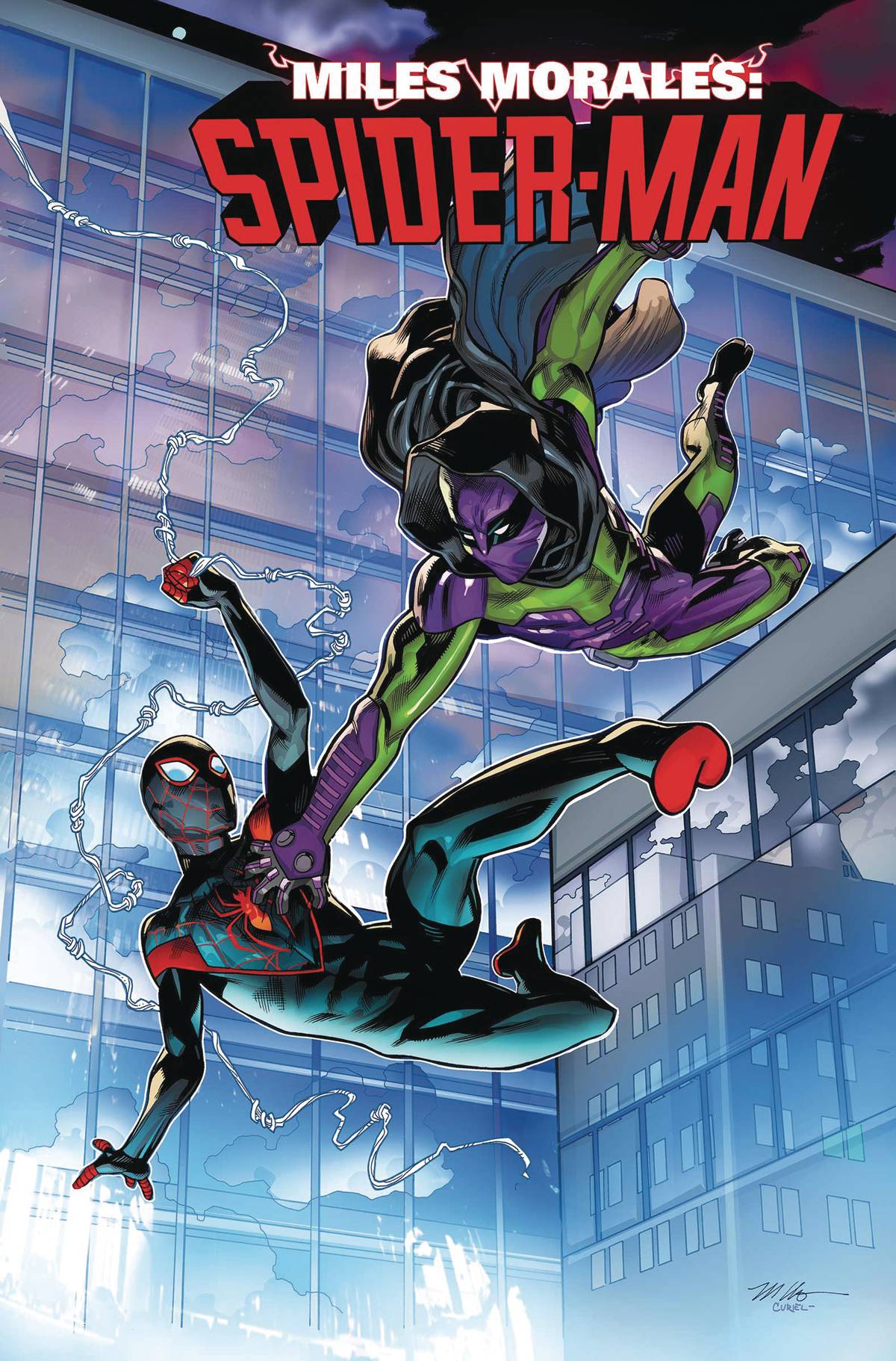 Miles Morales: Spider-Man TP Vol. 3: Family Business (FEB201048)
Ultimatum is here - and New York doesn't know what hit it! But while chasing this mysterious villain from a familiar place, Miles Morales finds himself in an awkward situation involving his uncle. And when something huge happens, the young Spider-Man is faced with a dilemma that could threaten everything he holds dear!
Caught in the middle of a war between Ultimatum and the old guard, Miles crosses paths with a classic Spidey villain - and the lives of more than one Morales are on the line! Then, it's thirteen miles from Washington Heights to Brooklyn, and Miles' uncle Aaron is a wanted man. Racing against the clock, with only their wits and their fists, can Spider-Man and the Prowler make it home? And prepare for a deadly rematch Miles never expected to face! Collecting Miles Morales: Spider-Man #11-15.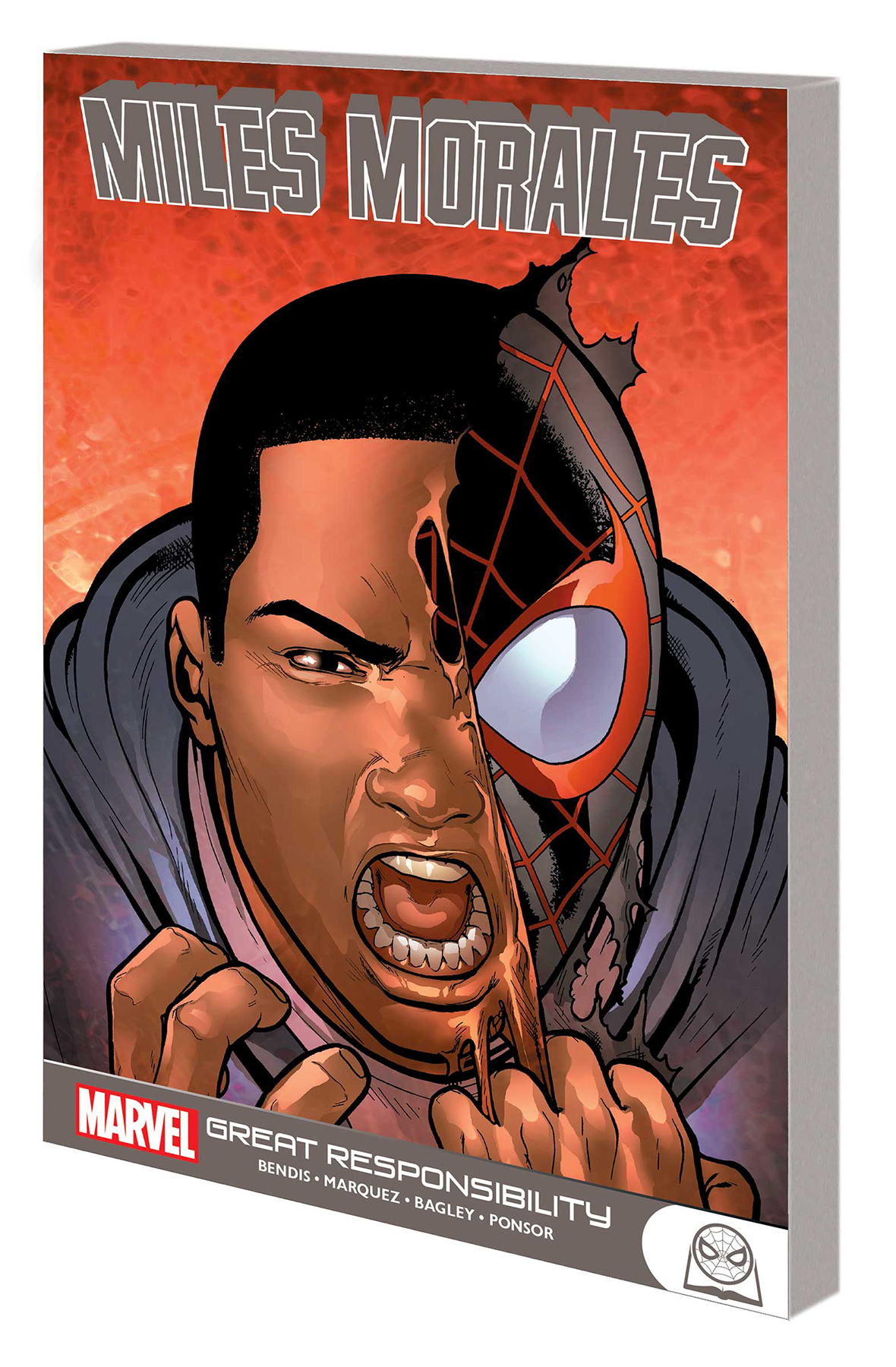 Miles Morales Graphic Novel TP: Great Responsibility (NOV190995)
Spider-Man no more? None of Miles Morales' incredible powers could prevent his mother's death or spare his father from a life-changing injury in a brutal fight against Venom. Miles is convinced he caused the tragedy - so in an emotion-filled decision, he has put away the costume, swearing never to fight as Spider-Man again!
But when two new super-powered teenagers, Cloak and Dagger, emerge and the Taskmaster breaks up their fight with the juvenile delinquent Bombshell, innocent lives are at stake! It's a job for someone with great power and great responsibility - but will that be Miles? And if he returns to the suit, will it be just in time for his universe to face Cataclysm?
Plus: a celebration of the life of the Ultimate Peter Parker! Collecting Ultimate Comics Spider-Man #23-28, Cataclysm: Ultimate Spider-man #1-3 and Ultimate Spider-Man (2009) #200.
All these and more are available now at your local comic shop. And if you're looking for some cool Miles Morales collectibles, look below for some of the things you can order now!