Comics in 2021: 17 Exciting Things To Look Out For!
Jan 02, 2021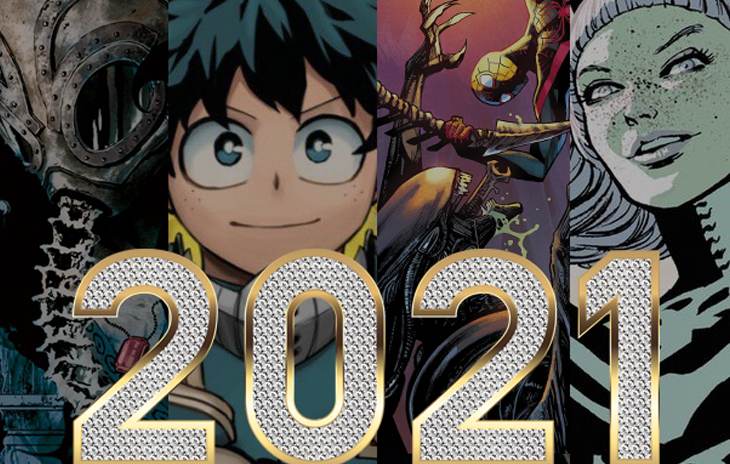 by Troy-Jeffrey Allen
Happy New Year, PREVIEWSworld! We've successfully crawled through the wreckage that was 2020. In the process, we've lost some greats, gained some pandemic weight, and (hopefully) maintained what's left of our sanity.
The best thing we can do in the wake of such a chaotic year is forge ahead. And that's exactly what we're here to do! Here are seventeen unbelievably enticing comics, creative teams, and events coming to your local comic shop in 2021!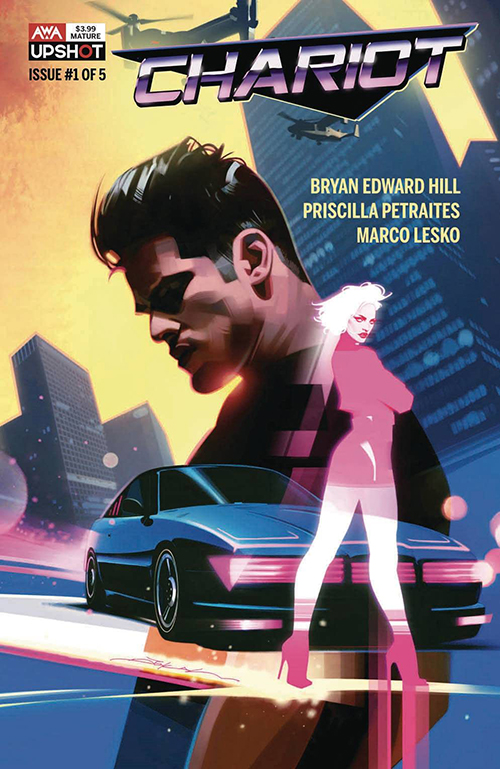 CHARIOT by Bryan Edward Hill and Priscilla Patraites (March)
What do you get when you fuse KNIGHT RIDER and THE MATRIX? You get publisher AWA's CHARIOT. Writer Bryan Edward Hill (BATMAN AND THE OUTSIDERS) and artist Priscilla Patraites (RAT QUEENS) deliver a Day-Glo, dual exhaust death ride.
On the outside, she's a super slick sports car with an engine that roars like a lion. Under the hood, however, she's a Cold War superweapon controlled by the consciousness of a super-secret agent. Pray for the petty criminal foolish enough to get behind the wheel.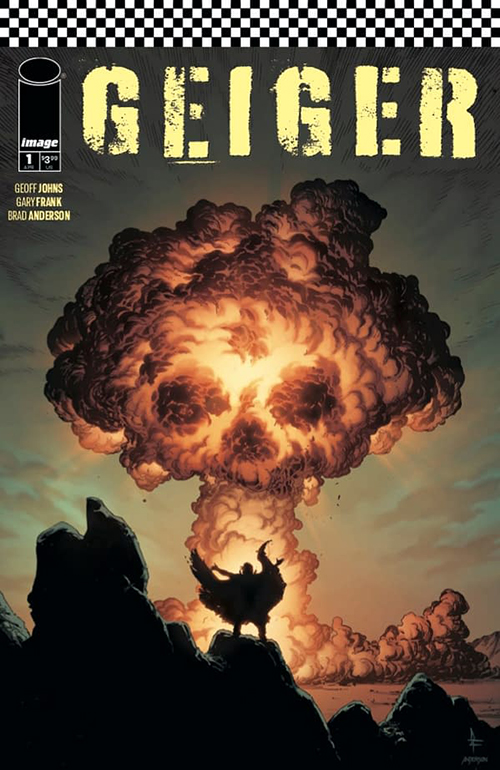 GEIGER by Geoff Johns and Gary Frank (April)
The super-team behind DOOMSDAY CLOCK (and more) unleash their first creator-owned collaboration with GEIGER.
The Earth has been decimated by nuclear war! If the fallout wasn't bad enough, now the wasteland has to contend with the most dangerous man inside this hell. His name? "Geiger."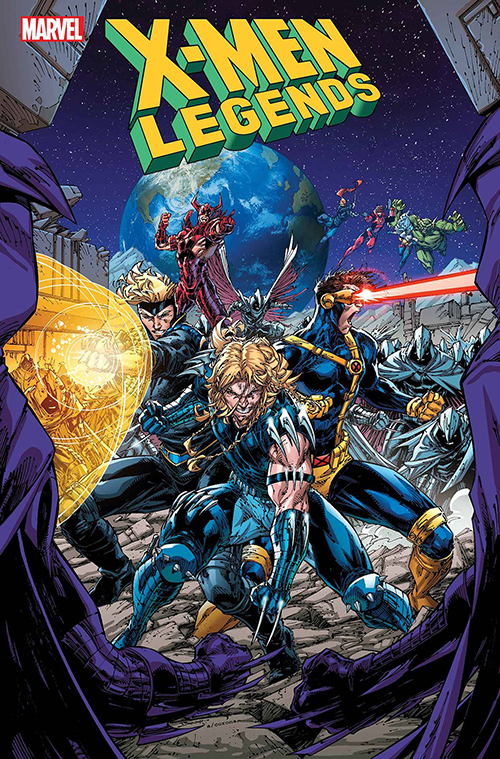 X-MEN LEGENDS by Fabian Nicieza and Brett Booth (February)
Revisit new tales from the X-Men's past! All re-informed and remixed to outline the new reality created by Moira MacTaggert during DAWN OF X.
A little confused? No need to be anymore. Because X-MEN LEGENDS will unravel the mysteries of this new status quo, and Marvel is re-enlisting mutantdom's greatest creators to tell these tales.
Fabian Nicieza (AGE OF APOCALYPSE) and artist Brett Booth (TEEN TITANS) kick things off with a Summers brothers adventure. After that concludes, fans can expect longtime favorites like Chris Claremont, Louise Simonson, Larry Hama, and Peter David to join in on the fun.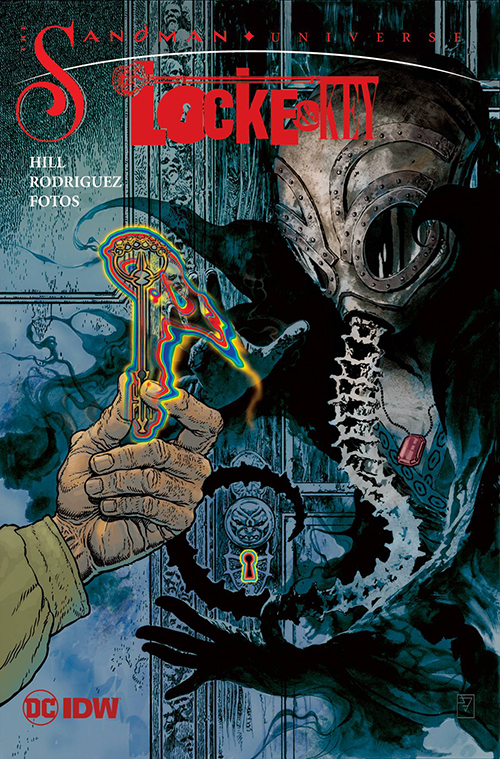 LOCKE & KEY/SANDMAN by Joe Hill and Gabriel Rodriguez (February)
While the very enticing HELL & GONE #0 has already dropped, IDW and DC Comics' SANDMAN/LOCKE & KEY crossover doesn't officially kick off until February 2021. And in case this seems too good to be true, let me tell you..this IS a dream. As a matter of fact, early descriptions of the plot have made it clear that "If you think you can unlock the gates of Hell and just invite yourself in, you must be Dreaming!" ;)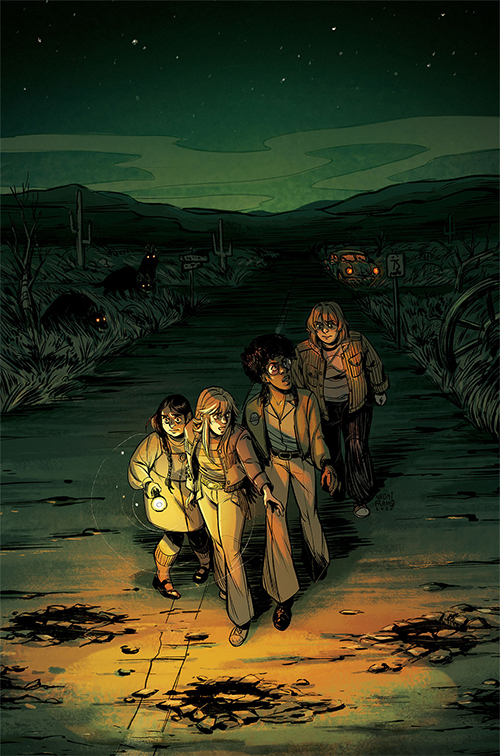 PROCTOR VALLEY ROAD by Grant Morrison, Alex Child, and Naomi Franquiz (March)
In the wake of major acquisitions like Disney/Fox and Time Warner/AT&T, Boom! Studios have proven that they are more than fit to survive. Late in 2020, BOOM! announced an impressive development deal with NBCUniversal's UCP. In March, one of the first results of that arrangement arrives thanks to the critically-acclaimed Grant Morrison (ALL-STAR SUPERMAN).
Morrison teams up with Alex Child (HOLBY CITY) and Naomi Franquiz (TALES FROM HARROW COUNTY) for PROCTOR VALLEY ROAD, a young adult-friendly horror mini-series about a collection of friends whose "spook tour" turns deadly! If you're a fan of DIE! or PAPER GIRLS then you'll want to check this out!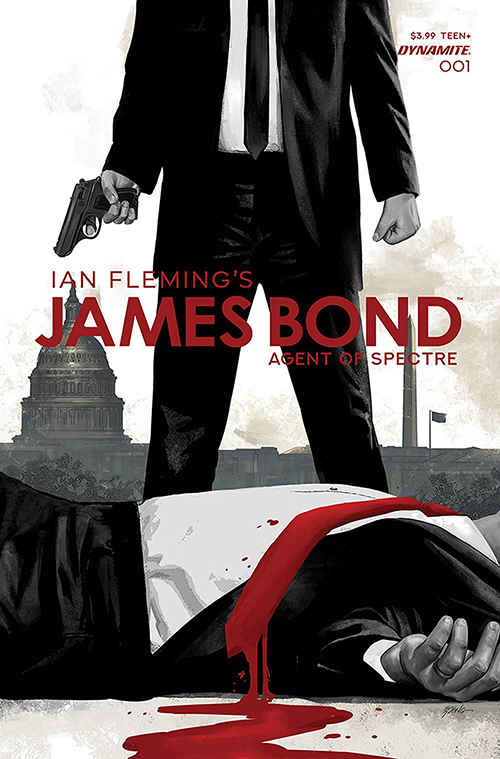 JAMES BOND: AGENT OF SPECTRE by Christos Cage and Luca Casalanguida (March)
SPECTRE, the organization that has plagued James Bond and MI6 for years, just got a new recruit...!
As a hotile takeover consumes SPECTRE and all its members, Blofeld recruits his own enemy...Bond, James Bond. With Felix Leiter's life hanging in the balance, James has no choice but to join Blofeld for a team-up that will test Bonds, skills, loyalty, and morals.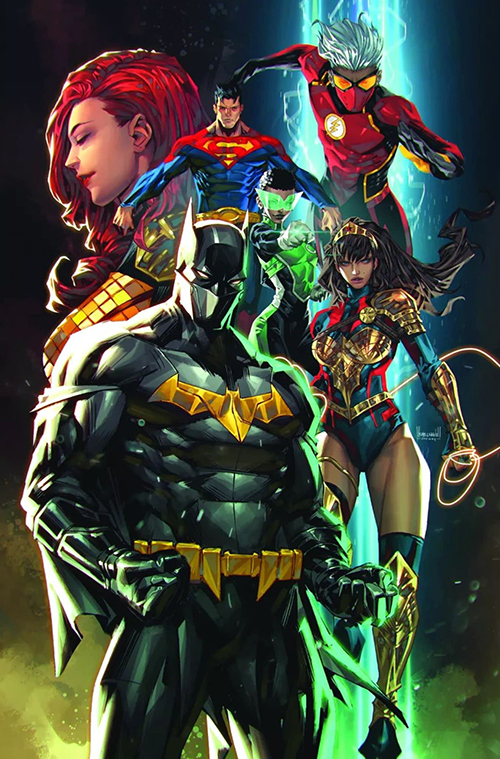 FUTURE STATE from DC Comics (January)
You've already heard of them. The Wonder Woman from Brazil, Superman's son, and Luke Fox as Batman. But that's just scratching the surface of DC Comics' upcoming FUTURE STATE event.
From the fallout of DARK NIGHTS METAL comes a look at DC's not-so-distant future and beyond! New heroes will emerge as some of the publisher's icons will have to take on new and unexpected roles. This allows a new generation of metas to step up to the plate, and during this two-month-long arc expect some of the industry's brightest and boldest talents to take the reins of the multiverse.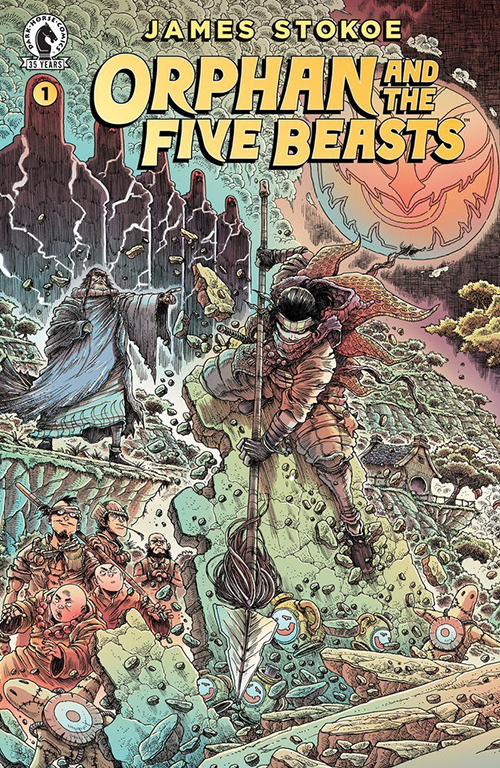 ORPHAN AND THE FIVE BEASTS by James Stokoe (March)
From fan-favorite artist James Stokoe (ALIEN DEAD ORBIT, GODZILLA) comes a love letter to Shaw Brothers movies and 1970s grindhouse! And if the very notion of Stokoe, martial arts, and exploitation film swagger doesn't whet your appetite...then nothing will.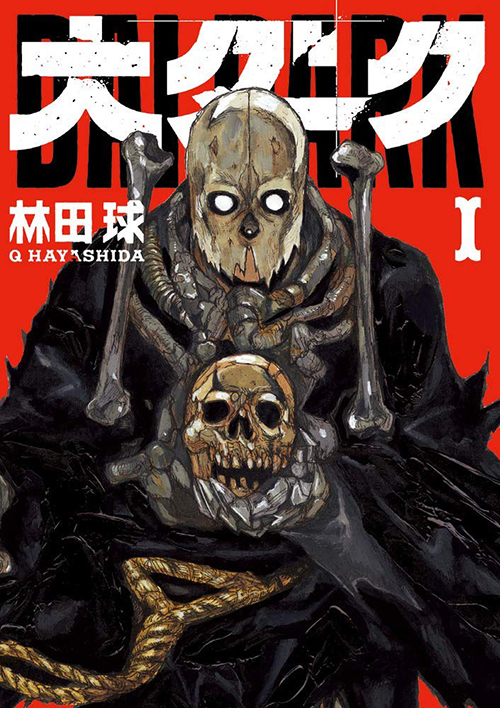 DAI DARK by Q. Hayashida (April)
All eyes are on artist/writer Q. Hayashida's upcoming project DAI DARK. While the book is already being serialized in Japan, the American audience only really started to take notice of the creator's dark fantasies when an anime based on her manga DOROHEDORO went to Netflix.
Her next series, DAI DARK, is poised to be just as popular and just as dark. Especially since Hayashida is using this series to focus on space and the dark art of necromancy.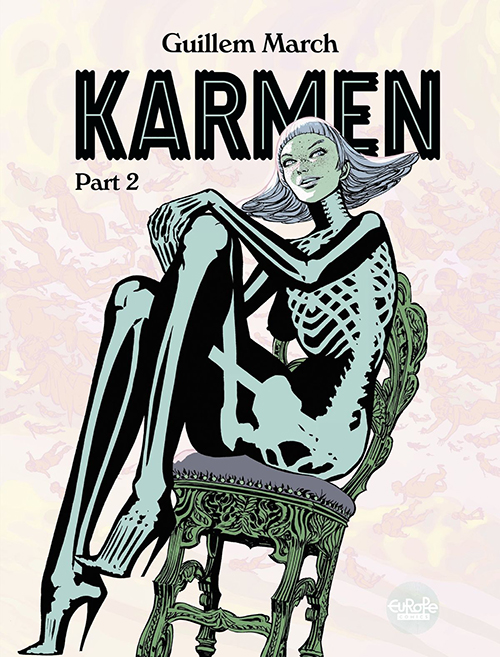 KARMEN by Guillem March (March)
After a lengthy stint at DC Comics, European comic artist Guillem March brings his stunning art style to Image Comics.
KARMEN promises to be a departure from the norm for American comic readers familiar with March's DC work. This is a metaphysical tale about an angel that mends heartbreak. While there are no catwomen or batmen to be found here, this story promises to have a ton of heart and an emotional center.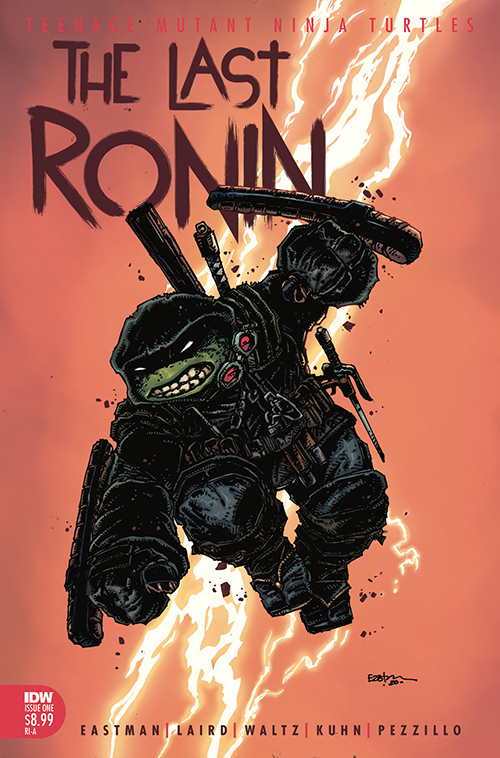 TMNT: THE LAST RONIN by Peter Laird, Tom Waltz, Kevin Eastman, Esau Escorza, Issac Escorz (TBA)
"Who is that masked man?" That is the question everyone was asking in 2020 ahead of TEENAGE MUTANT NINJA TURTLES: THE LAST RONIN mini-series. The answer turned out to be that Michelangelo was "The Last Ronin." But that was just the tip of the iceberg. And right when things were getting good...the book went on pause.
Well, here's some good news: LAST RONIN will return in 2021 with more post-apocalyptic Turtle Power! Stay tuned...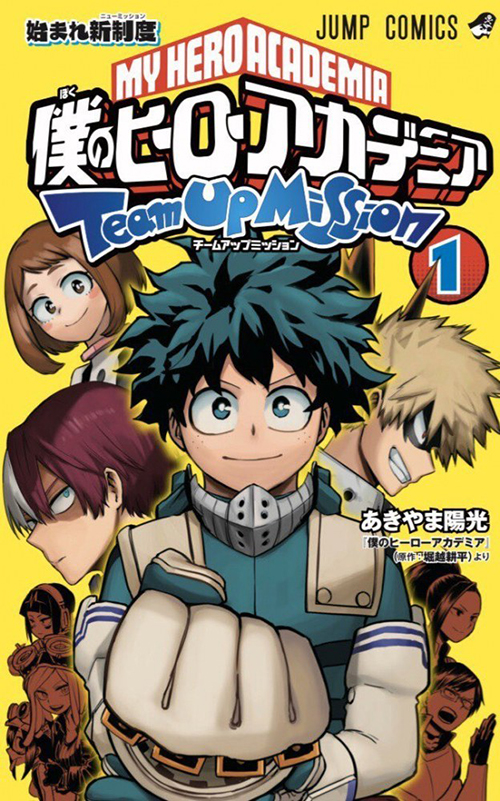 MY HERO ACADEMIA TEAM-UP MISSIONS by Yoko Akiyama, Kouhei Horikoshi (March)
Can't get enough of MY HERO ACADEMIA? Well, Viz is kicking off a new series that promises to pack more QUIRK than you've ever thought possible!
The aspiring heroes of U.A. High team up with each other, upperclassmen, and the pros for action-packed missions in MY HERO ACADEMIA: TEAM-UP MISSIONS!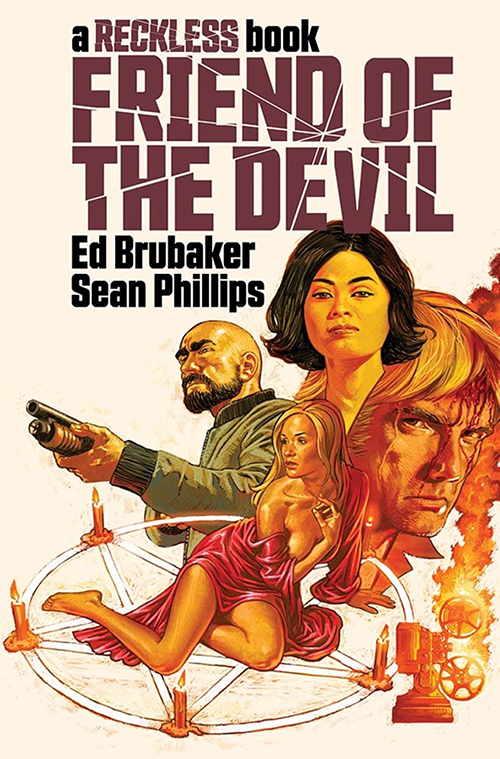 FRIEND OF THE DEVIL by Ed Brubaker and Sean Phillips (March)
Is there a more unstoppable duo in comics than Ed Brubaker and Sean Phillips? I think not. So you better believe the announcement of a follow-up to their crime noir series RECKLESS is a big deal.
The next book in the red-hot Reckless series promises wild 1970s action and mystery! This time, troublemaker-for-hire Ethan Reckless discovers that trouble finds him when he's roped into Hollywood's occult underbelly.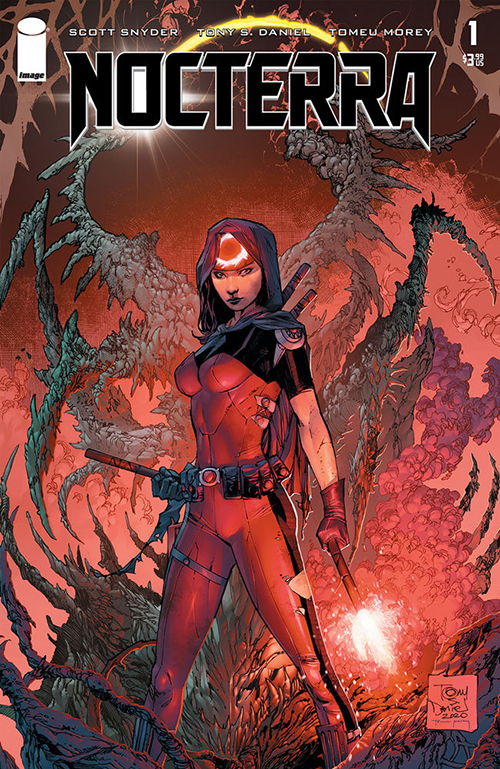 NOCTERRA by Tony S. Daniel and Scott Snyder (March)
From the creative team that brought you some of your favorite BATMAN adventures comes NOCTERRA. A new horror series from fan-favorites Scott Snyder and Tony S. Daniel.
Ten years after the world was plunged into eternal darkness, humanity huddles in artificial light against the terrors in the dark. However, now it is time to unveil the horrors beyond ANY shade...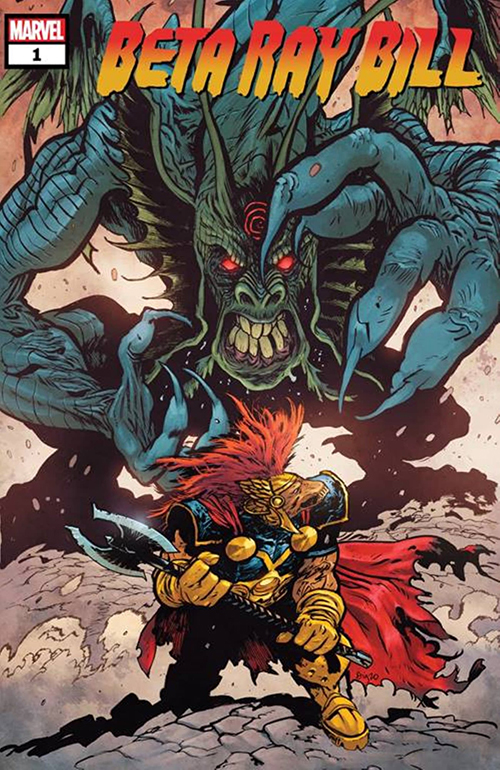 BETA RAY BILL by Daniel Warren Johnson (March)
On the heels of his critically-acclaimed WONDER WOMAN DEAD EARTH series, Daniel Warren Johnson now jumps over to the house of ideas to tackle the horse-faced Korbinite that once was worthy to wield Thor's hammer.
Bonus: Issue #1 promises Bill vs. a symbiote-infected Fing Fang Foom!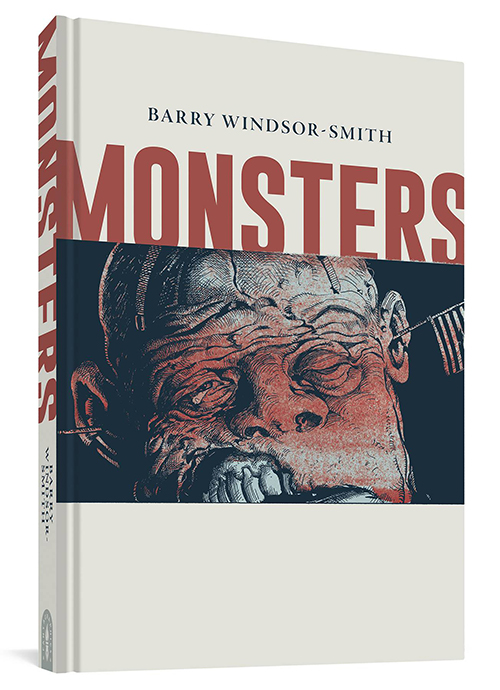 MONSTERS by Barry Windsor-Smith (April)
If there was ever a living comic book artist who should properly carry the title of GOAT, it's Barry Windsor-Smith (WOLVERINE: WEAPON X). The artist's work is a highwater mark for this beloved medium, and in April he's going to show just why with MONSTERS.
MONSTERS is the culmination of 35 years of painstakingly detailed work. As for the story, it promises to be a historical family drama with an espionage spine. Not much else is known about this story beyond that. What is guaranteed, however, is that MONSTERS will contain the most sophisticated visual storytelling of Barry Windsor-Smith's career. Which is saying a lot.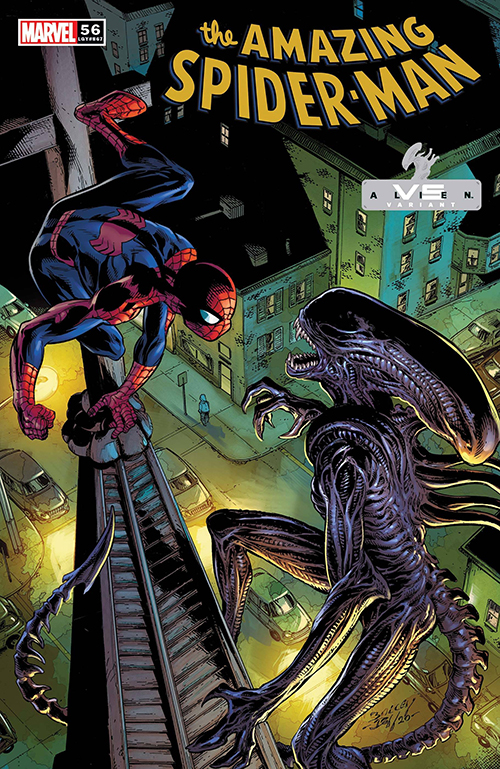 ALIEN and PREDATOR from Marvel (2021)
Finally, Marvel Comics brings the off-worlds of ALIEN and PREDATOR back to comic shops!
Thus far, we know that a new ALIEN series in March will be written by Phillip Kennedy Johnson (MARVEL ZOMBIES) and drawn by Salvador Larroca (DARTH VADER). As for The Predator, as of this writing, no details have been announced for a series. This we do know: There will be a PREDATOR comic, there will be an ALIEN VS. PREDATOR comic, and Marvel will be rolling out a series of variant covers featuring both characters taking on the 616. Fingers crossed that we'll get a proper AVP vs. Marvel Universe comic in the near future. I mean, how could they not?
And this only scratches the surface of what 2021 has to offer. We've barely looked into the latter half of the year! Hey, that's okay, though. You don't have to miss out on more. Just make sure to keep an eye on
PREVIEWSworld.com/catalog
. There you'll be able to continue gazing into the future of the comic book medium.
****
Troy-Jeffrey Allen is the producer and co-host of PREVIEWSworld Weekly. His comics work includes BAMN, Fight of the Century, the Harvey Award-nominated District Comics, and the Ringo Awards-nominated Magic Bullet.