by Andrea Purcell

If you're looking for a fresh new series or a jumping-on point to an ongoing comic, you can Start Here. This week Image Comics learns The Family Trade, Fighting American returns, Deadpool is going back to basics, and more!
Every week we'll collect five titles with new number ones or fresh story arcs perfect for readers looking to jump into new series. These new releases are available at your local comic shop and feature comics from any genre or publisher.
Don't hesitate, these series are ready for new readers to enjoy - all you have to do is Start Here.
---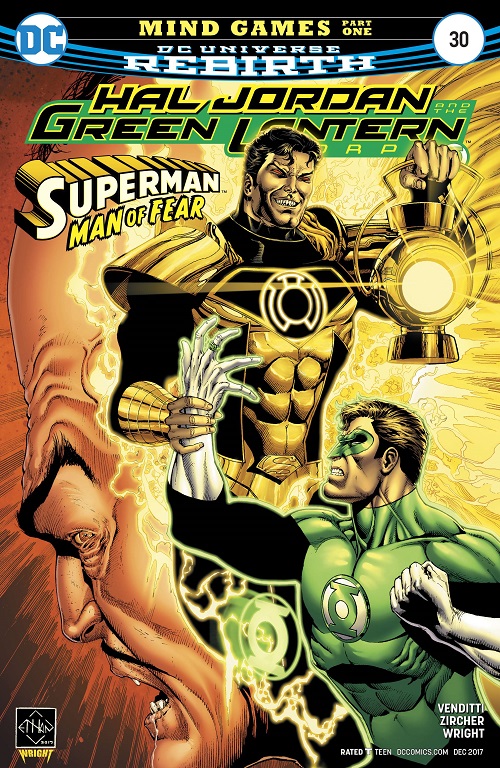 Green Lantern Corps #30
Hal Jordan is in for the fight of his life as Robert Venditti and Patrick Zircher begin "Mind Games" in Hal Jordan and the Green Lantern Corps #30 (AUG170219). Reports of Sinestro's return are spreading so Hal Jordan returns to earth looking for his one-time friend and partner. But Hal gets more than he bargained for as he finds an even more shocking foe waiting for him – the Man of Steel himself! As Superman is griped by the power of the Yellow Lantern, does Hal stand a chance against this unmatchable foe?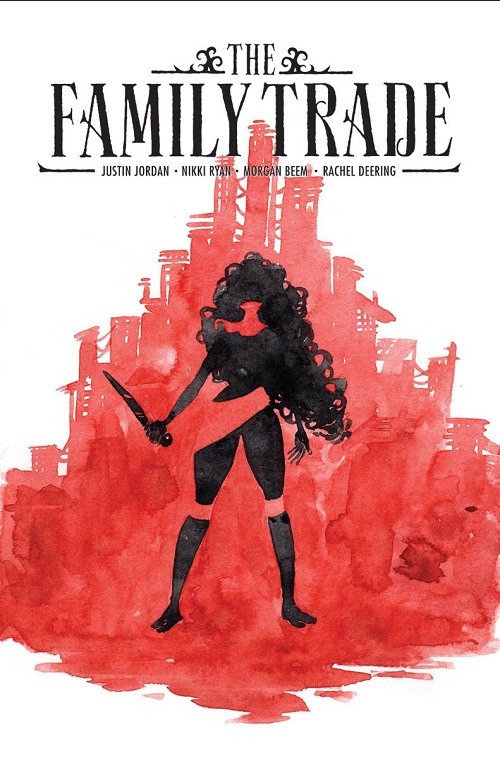 The Family Trade #1
Steampunk, alchemy, and adventure combine in Justin Jordan's latest Image Comics series as he teams up with Nikki Ryan and Morgan Beem for The Family Trade #1 (AUG170534). On a hidden island, in a world whose history didn't quite turn out as ours, lives a family of spies, thieves, and assassins that make sure the world keeps going without any hiccups. However, when their youngest member botches an assassination the underbelly of this hidden cabal is exposed and now the family is thrown into a civil war. Watch the PREVIEWSworld interview with Justin Jordan here!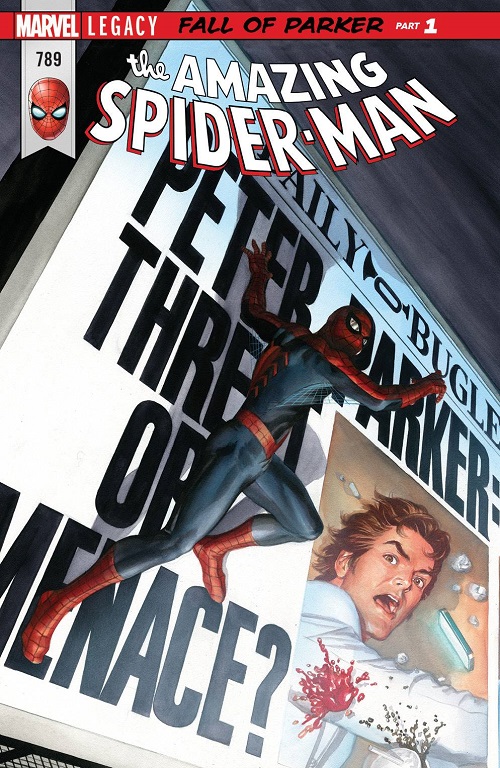 Amazing Spider-Man #789
Dan Slott and Stuart Immonen start a new chapter in Peter Parker's life as the Marvel Legacy event hits with "The Fall of Parker" in Amazing Spider-Man #789 (AUG170779). The friendly neighborhood Spider-Man is back for good or ill as Peter falls from grace – but just what has happened to Parker Industries? There's no rest for Peter as he takes on foes new and old, including The Daily Bugle as they put the menace of Spider-Man back front and center. A new era is dawning for The Amazing Spider-Man, and fans won't want to miss it.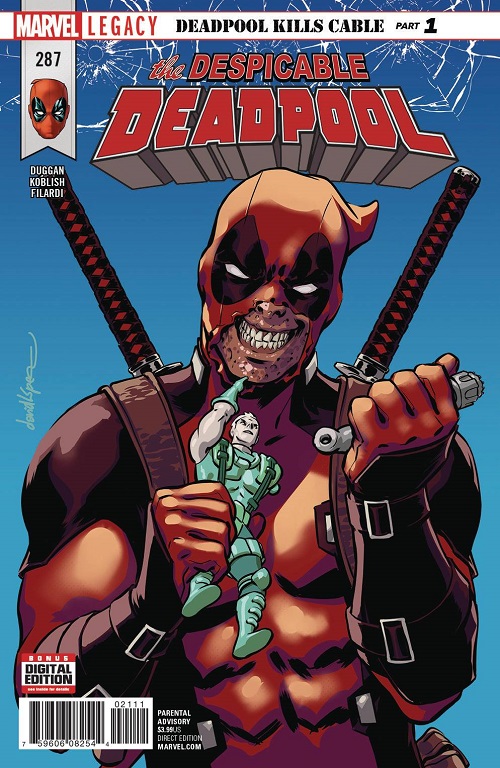 Despicable Deadpool #287
Deadpool is going back to basics as Gerry Duggan and Scott Koblish launch the Marvel Legacy even with Despicable Deadpool #287 (AUG170830). Returning to his roots as a mercenary and wanted killer, there's nothing to help cleanse his hero karma then killing his best friend, and as "Deadpool Kills Cable" begins that's just what he'll do. With Cable in his crosshairs, the wisecracking Wade is set on breaking bad – and there's no turning back now. No more X-Men, no more Avengers, Deadpool's on his own from now on.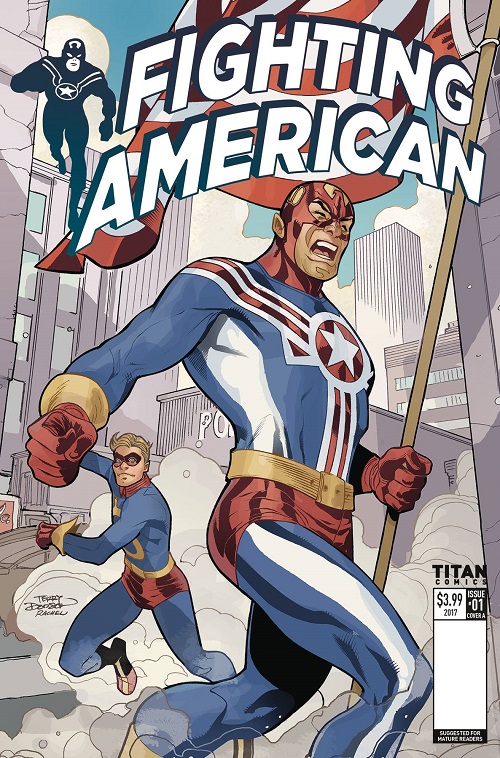 Fighting American #1
Jack Kirby and Joe Simon's classic creation is given new life as Titan Comics resurrects Fighting American in an all new series. While the series acts as a fresh start, Fighting American #1 (AUG171978) picks up right where the classic series left off, but with the 1950s heroes trapped in the modern world. Fighting American and Speed-Boy are out of their depth as the 21st century throws new villains and a whole new world at them. But as threats from their past reemerge, they must face the future head on and fight for an American they no longer recognize.
Find more of this week's new releases here!
**********
Andrea Purcell is a Web Content Writer for PREVIEWSworld.com and a part-time assistant to busy comic creators. Her favorite past times are singing karaoke at comic conventions and memorizing obscure trivia about random pop culture.