by Andrea Purcell

If you're looking for a fresh new series or a jumping-on point to an ongoing comic, you can Start Here. This week brave a New Order World in The Walking Dead, explore the deepest corners of space with Cosmo, witness The Rise of The Black Panther, and more!
Every week we'll collect five titles with new number ones or fresh story arcs perfect for readers looking to jump into new series. These new releases are available at your local comic shop and feature comics from any genre or publisher.
Don't hesitate, these series are ready for new readers to enjoy - all you have to do is Start Here.
---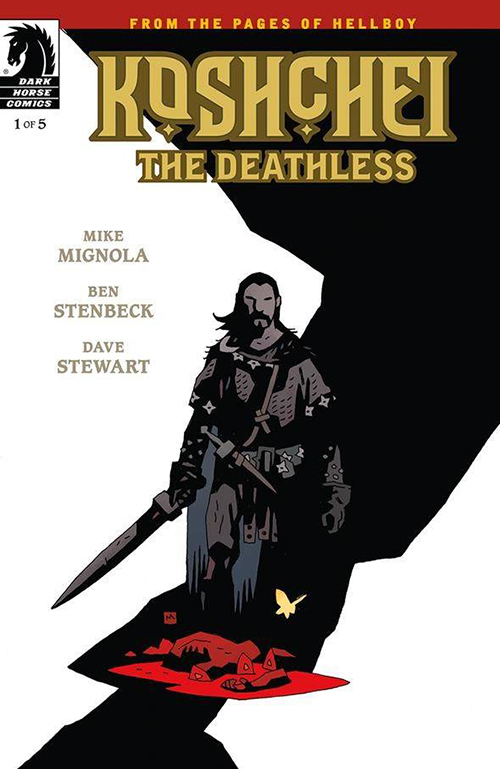 Koshchei the Deathless #1
Hellboy may be in Hell but Mike Mignola is still exploring other characters from his ever-expanding universe, including Hellboy's immortal foe! Mignola, along with Ben Stenbeck are telling the tale of Baba Yaga's hitman without a heart as the Dark Horse Comics six-part mini-series begins with Koshchei the Deathless #1 (NOV170013). Learn the sad story behind Koshchei's heartless life as he relives the horrible acts he's committed in his long immortal life and learn what drew Baba Yaga to him and bound them together for all eternity.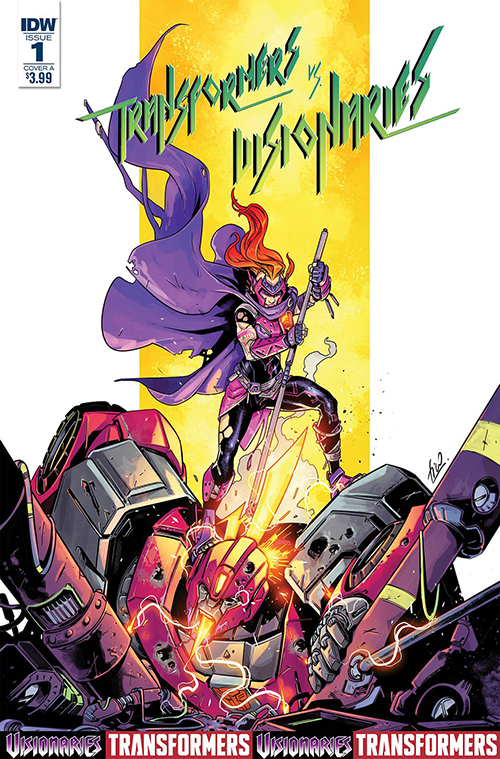 Transformers VS The Visionaries #1
Eisner nominated writer Magdalene Visaggio is teaming up with artist Fico Ossio for an all new five-issue mini-series that will change Cybertron forever in Transformers VS The Visionaries #1 (OCT170428). IDW Publishing is expanding its universe as The Visionaries invade the Transformer's home world of Cybertron. These Visionaries have been begrudgingly welcome by the Transformers, but these magical refugees from another world have hidden motives. It's a battle for Cybertron – and there's no telling who will reign victorious!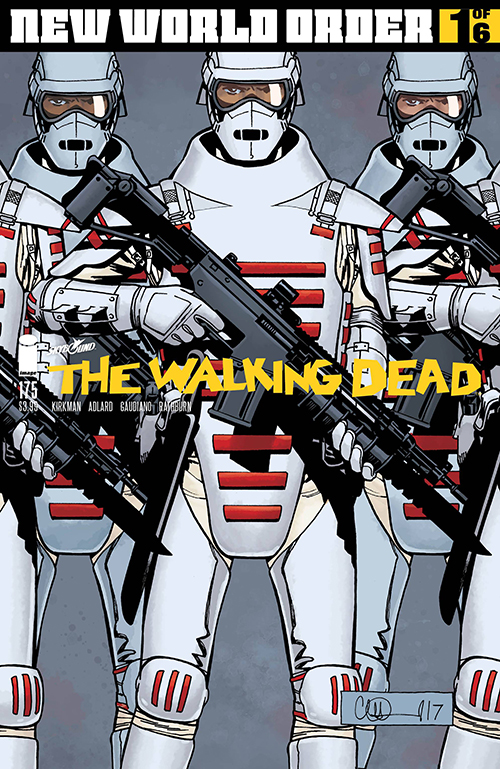 The Walking Dead #175
Image Comics' The Walking Dead is starting the next chapter in the long running horror series with "New World Order" in The Walking Dead #175 (NOV170604). Writer Robert Kirkman and artist Charlie Adlard are leaving the conventional world of The Walking Dead behind as a world new world is opening to the survivors. A world unlike any they've seen, this will be a world full of new friends, new enemies, new threats, and more. In this New World Order, one wrong move and you'll soon learn that zombies aren't the only monsters here.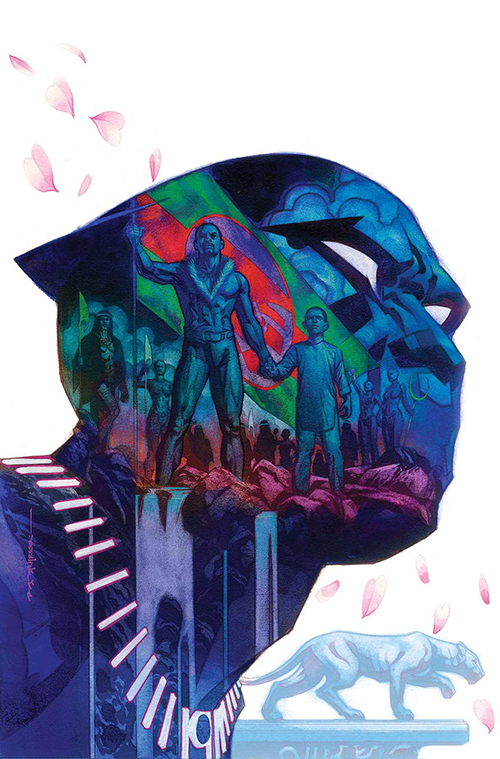 Rise of The Black Panther #1
Ta-Nehisi Coates is teaming up with journalist Even Narcisse for his comic book debut that explores how T'Challa became The Black Panther in Marvel Comics' new six-issue mini-series Rise of The Black Panther #1 (NOV170915). Partnering with artist Paul Renaud, Coates and Narcisse go back to the reign of T'Challa's father T'Chaka as the drama of the throne and the discovery of Wakanda to the outside world changes T'Challa forever. As his father is brutally murdered by outsiders, T'Challa will have to take the mantle of Black Panther and guide Wakanda – whether he is ready or not.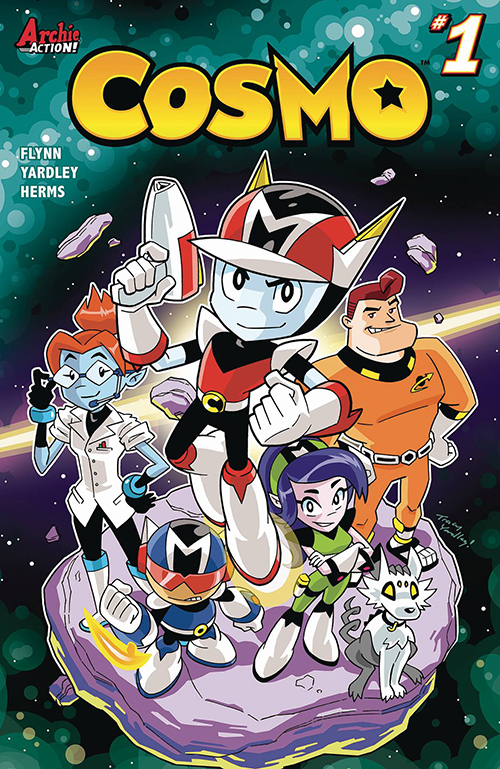 Cosmo #1
The space ace of the 1950's returns in an all new – and all ages – series from Archie Comics with Cosmo #1 (NOV171231). With the same creative team as Archie's long running Sonic the Hedgehog series, Ian Flynn and Tracy Yardley, fans of any age will love this fun space series as Cosmo and his Martian crew explore the deep reaches of space. When his crew stumbles on a never before seen species from Earth called humans Cosmo is determined to meet this new specimen and become friends!
Find more of this week's new releases here!
**********
Andrea Purcell is a Web Content Writer for PREVIEWSworld.com and the Retailer Marketing Manager at Diamond Comic Distributors. Her favorite past times are singing karaoke at comic conventions and memorizing obscure trivia about random pop culture.