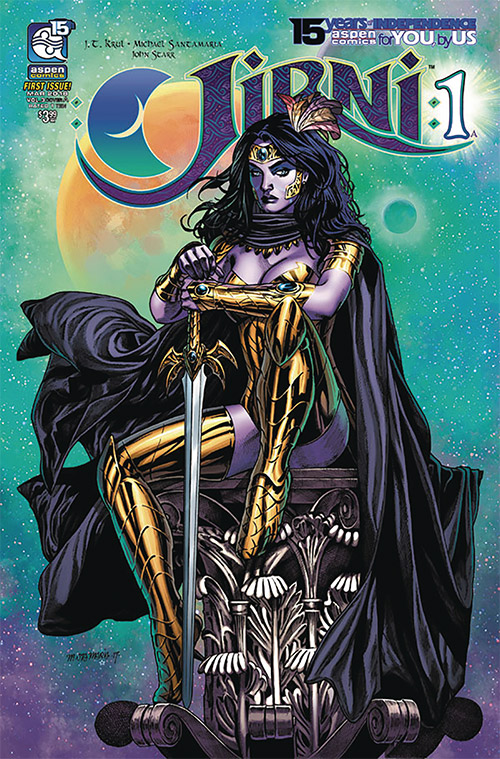 J.T. Krul returns to the fantastical quest of Ara to find her mother in the third volume of his high-fantasy comic book, Jirni, from Aspen Comics! Featuring art by Michael Santamaria, Jirni is a tale that will fire the imagination!
As Ara's quest to find her kidnapped mother continues, she finds solace in a remote village, but do they have their own demons to worry about? Meanwhile, Toryinthal continues on his own search to unlock the mysteries of the D'jinn and their celestial origin. Don't miss out on the biggest quest for Ara yet!

Preorder Jirni, Volume 3 #1 (JAN181246) now at your local comic shop!