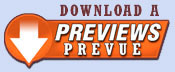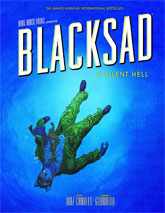 Publisher: Dark Horse Comics

(W) Juan Díaz Canales
(A/CA) Juanjo Guarnido

Detective John Blacksad returns, with a new case that takes him to a 1950s New Orleans filled with hot jazz and cold-blooded murder! Hired to discover the fate of a celebrated pianist, Blacksad finds his most dangerous mystery yet in the midst of drugs, voodoo, the rollicking atmosphere of Mardi Gras, and the dark underbelly that it hides!






---
Item Code: MAR120053 In Shops: 7/11/2012 Price: $19.99
---
Are you following PREVIEWSWorld on Twitter yet?