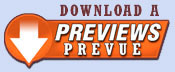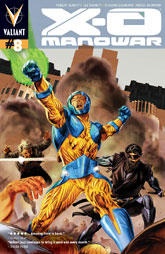 Publisher: Valiant Entertainment


(W) Robert Venditti
(A) Lee Garbett
(CA) Doug Braithwaite
X-O Manowar and Ninjak unearth The Vine's ultimate endgame! Deep within the halls of the MI-6, a sinister plot by The Vine's alien agents is about to come to fruition. Their goal? Wipe humanity off the map - beginning with X-O Manowar.

To get the job done, The Vine has enlisted Ninjak, the world's most lethal assassin, but by doing so, they may have sealed their own fate. What began as a war between two men must become an uneasy truce...or Earth will fall. Betrayal, death, and a changing of the guard await in this explosive conclusion to the smash hit arc establishing X-O Manowar in the Valiant Universe.




---
Item Code: OCT121239 In Shops: 12/19/2012 Price: $3.99

---
Are you following PREVIEWSWorld on Twitter yet?