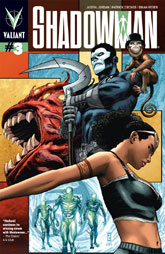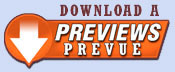 Publisher: Valiant Entertainment

(W) Justin Jordan, Patrick Zircher
(A/CA) Patrick Zircher
Down and out in the Deadside. Jack Boniface, the new Shadowman, finds himself trapped in the Deadside with no hope of rescue - and on the run from the otherworldly horrors that dwell there.

Meanwhile, his new friends and allies are at the mercy of Mr. Twist, whose plan to restore Master Darque is very nearly complete. But Jack is about to find help from some very strange and very unexpected sources...



---
Item Code: NOV121340 In Shops: 1/9/2013 Price: $3.99

---
Are you following PREVIEWSWorld on Twitter yet?