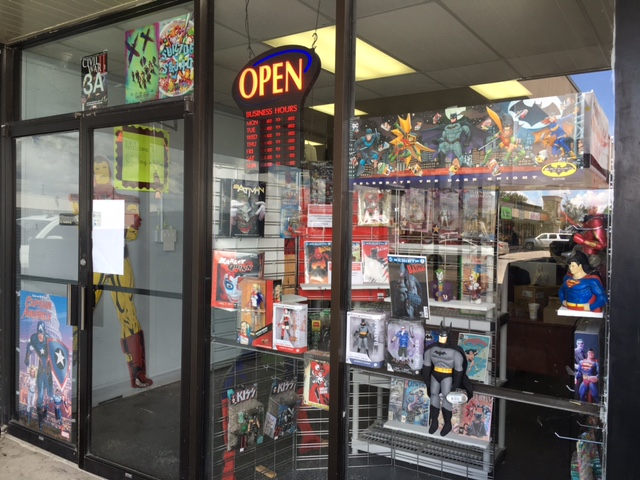 Click to see larger image.
Cosmic Comics Toys N Hobbies in Corpus Christi, Texas.

OWNER: Lucas Lopez
NUMBER OF LOCATIONS: 1 (soon to be 2)

NUMBER OF EMPLOYEES: 2
YEAR OPENED: 2015
STORE SIZE (SQFT): 1,300

Favorite Recent Comic Book: All Star Batman
What has been your best promotion or event? It has to be Free Comic Book Day
What recent changes have you made in the store? Added remote control items as well as drones to the mix.
What steps have you taken to expand your customer base or to reach out to individuals unfamiliar with your store or comics in general? Facebook mainly
What are your plans for the near future? Opening a second store very soon, and hopefully more in the near future.
How did you choose your store name? When I had a store 25 years ago it was the same name so I wanted to keep it.
What superpower would you most like to have? Mind control
Click here to see more stores featured in the Comic Shop Spotlight!